A $2 million renovation project has been completed at a Baton Rouge seniors' residence under the direction of a new team of owners.
The Claiborne at Baton Rouge is located at 9511 Creekview Drive. Over the past few months, changes have included new furniture, fresh paint, brighter lighting, redesigned courtyards with large green areas and solar cover, an improved activity area with a veranda, a bistro at take away and a new games room/pub filled with pool tables, big screen TV's and games.
Additionally, the owners have installed a predictive analytics monitoring system that monitors residents and alerts staff to any issues, such as a sudden fever or a fall.
"We've been managing this property for over a year, so we've decided to purchase it and make it part of the Claiborne family," said Tim Dunne, President and COO of Claiborne Senior Living. The property was previously The Blake at The Grove.
The company also owns and operates The Claiborne in Shoe Creek in the center.
In Baton Rouge, several lifestyles are available depending on individual needs. There are separate areas for independent living, assisted living and dementia care. Each zone includes living areas with a variety of floor plans, space, and amenities to meet each person's specific needs.
For resident Peggy Brewer, The Claiborne proved to be an ideal arrangement. She moved in after her husband passed away and realized she didn't want to live alone with limited interaction. At the Claiborne, she chose a corner apartment on the second floor with a view of the courtyard and the swimming pool.
"It's nice to look outside and I have some privacy, but around the corner from me are several people who moved in at the same time as me, so I also have neighbors who are friends," said Brewer. "We have become very close. We enjoy our Wine Wednesdays, where several of us gather in a lounge area, bring a glass of wine and chat. It has become a beautiful circle of friends.
Additionally, Brewer joins other residents in multiple activities throughout the week. She particularly enjoys bingo, film screenings and English tea parties. Dunne said other regular activities include outings to local cultural attractions, crafts, volunteer work and games. Other events are designed for residents to enjoy with their families, such as an upcoming annual community crawfish boil.
"We have a full schedule every month," Brewer said. "There's no reason for anyone to be bored."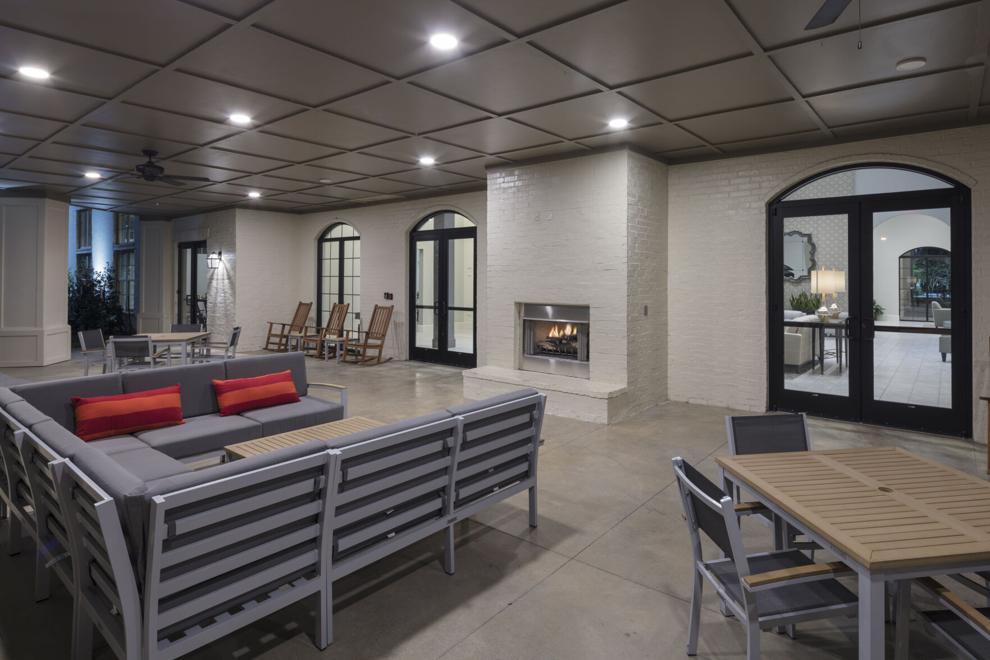 Dunne said one of The Claiborne's core missions is to keep seniors active as they age, which is why they are always happy to see residents take advantage of the expansive workout space, gym yoga and the large swimming pool. The structure of the Claiborne makes it easy for residents to participate in these activities without worrying about their other needs. Each resident receives meals prepared by the chef and a full team of nurses are on hand at all times to deal with medical issues.
"The biggest concern we hear from people about coming in is that they want to retain their independence," Dunne said. "Once they learn that they can achieve the lifestyle they want while receiving the services they need, that eases those worries. In some cases, an individual needs more care, so we discuss our structure with the family and explain how our strong policies and procedures will ensure they get the care they need in a timely manner.
Brewer said when she chose an assisted living community, she based her decision on a checklist she created that included everything she wanted in her new home. She encouraged others to take a similar approach.
"I tell people to look at everything and make sure it's a place where you can participate in the lifestyle," she said. "You have to decide what's important to you before you commit. My checklist was long, but I knew this was where I wanted to be because it had everything I could want.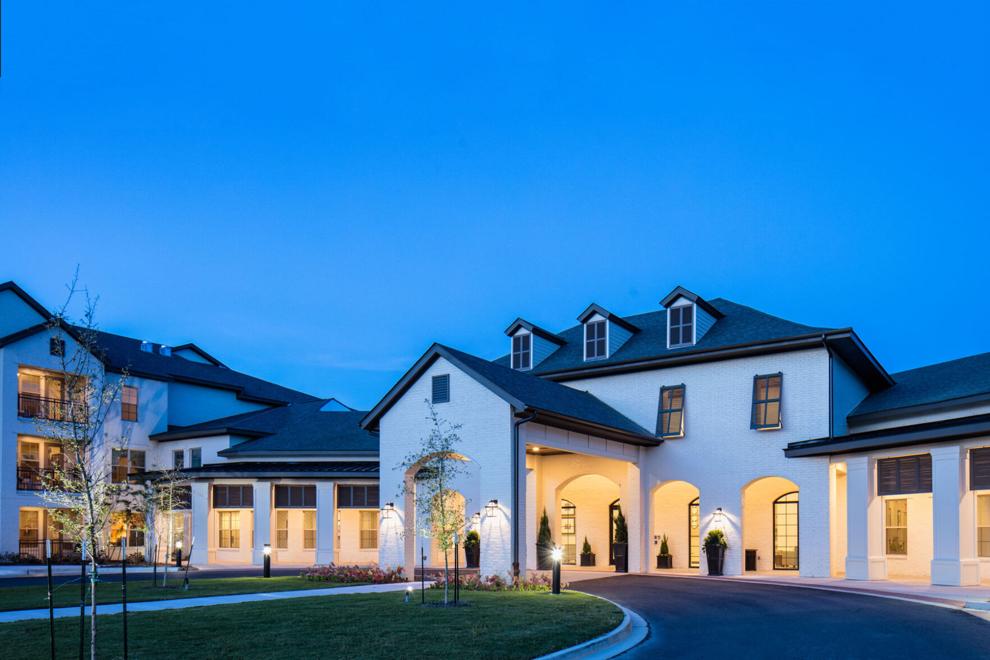 The Claiborne in Baton Rouge will host a grand reopening celebration on Thursday, April 28 from 4-7 p.m. The event will include food, music and community tours. For more information on availability, visit www.claibornebatonrouge.com or call 225-396-5251.