Sky has announced that it is teaming up with Microsoft to bring a Kinect-like camera to its new line of all-in-one TVs.
Sky Glass will be a new line of televisions incorporating Sky TV streaming, along with 21 other entertainment apps at launch.
The TV will also have six built-in speakers and support Dolby Vision, HDR 10, and Dolby Atmos audio, the idea being a stand-alone TV that doesn't require a soundbar, satellite dish, or external Sky TV box. .
However, The Verge reports that Sky is also planning to release a separate camera accessory called Sky Glass Camera, which is developed with Microsoft and appears to use Kinect technology.
The camera will allow other Sky Glass owners to watch TV together, using their cameras to see each other, much like the Snap feature that the Xbox One originally launched with. .
Users will also be able to pause and rewind streams as a member of a group, as if they were all in the same room and sharing a TV remote.
"By working with Microsoft, we are also building a fantastic functionality that allows us to watch TV together even though we are miles from each other," Fraser Stirling, Sky Product Manager, said in a statement. .
"It syncs your TV with other homes, with built-in video and chat, and you can choose content from the biggest channels, including Premier League games, movies and all your favorite entertainment."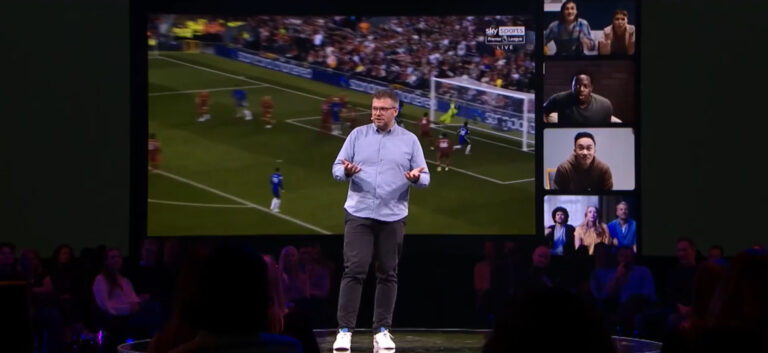 Sky Glass will also include a range of games that support the camera, including a Paw Patrol and Fruit Ninja game. The games appear to play exactly like the Kinect games, with the camera following the player's movements.
The initial Xbox One launch models all came with a Kinect 2.0 camera included, as Microsoft was keen to ensure that it became an integral part of users' entertainment needs.
However, the console's Kinect integration eventually came under criticism, and Microsoft began selling cheaper versions of the console without the Kinect included, before ditching the device altogether. Xbox Series X and S don't support Kinect at all.