The LG C2 is our current pick for the best TV you can buy. The LG G2 is a step up from the C2, so it just stands to reason it's the better TV, right? Not so fast.
Before jumping into one of these high-end OLED TVs, there are several important factors to consider. We've spent hours lab testing both TVs to their limits to help you decide between the two. Here's how the C2 and G2 compare, from features to performance.
Buy the LG C2 on Amazon
Buy the LG G2 on Amazon
Price
These TVs are still relatively new at press time, so you'll probably have to wait a bit longer to see deep discounts on each model. Here's how each series unfolds.
LG C2:
42-inch (LG OLED42C2PUA), MSRP $1,399.99
48-inch (LG OLED48C2PUA), MSRP $1,499.99
55-inch (LG OLED55C2PUA), MSRP $1,799.99
65-inch (LG OLED65C2PUA), MSRP $2,499.99
77-inch (LG OLED77C2PUA), MSRP $3,499.99
83-inch (LG OLED83C2PUA), MSRP $5,499.99
The C2 is available in six sizes: the standard 55- and 65-inch models, plus a few smaller models and a pair of larger models. The larger models are great options for those looking to upgrade a home cinema, while the 42-inch model is sure to be a hit with gamers.
LG G2:
55-inch (LG OLED55G2PUA), MSRP $2,199.99
65-inch (LG OLED65G2PUA), MSRP $3,199.99
77-inch (LG OLED77G2PUA), MSRP $4,199.99
83-inch (LG OLED83G2PUA), MSRP $6,499.99
97-inch (LG OLED97G2PUA), price TBD
The G2 is less flexible on the smaller end of the scale; its most compact model is 55 inches.
One thing that might be relevant for a small contingent of buyers: LG has announced a gargantuan 97-inch version of the G2, the largest OLED ever made. Its price has not yet been revealed, but we estimate that this model will be at least $10,000.
Considering the lower cost and increased flexibility of the C2, this one is a pretty easy call.
Our choice : LG C2
Design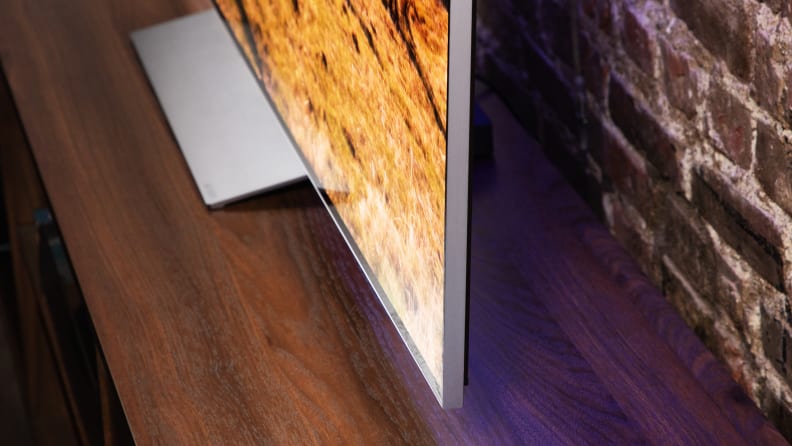 It's not often that the design category carries the most weight in a head-to-head high-end TV showdown, but I think it does here. For the C2 and G2, how you plan to present your new TV should be an important factor in your decision making.
The G2 "Gallery" OLED gets its name from its design, as it's meant to be hung on the wall like a portrait. An optional stand for the G2 is sold separately, but it's a somewhat inelegant setup that, frankly, feels like an afterthought.
But being designed for wall mounting from the start has its advantages, and few TVs look better on a wall than the G2. Its ultra-thin wall bracket (supplied with the TV) holds the G2 closer to the wall than traditional wall mount brackets, and its narrow silver frame completes the art gallery look.
If you buy the separately sold G2 Stand for a tabletop setup, you might be disappointed – as we were – with the amount of wobble it generates. (You'll want to make sure kids, pets, and tipsy guests don't get too close.) The optional G2 stand also tilts the panel back, much like an easel. I imagine most people will get used to the recline, but it won't be everyone's cup of tea.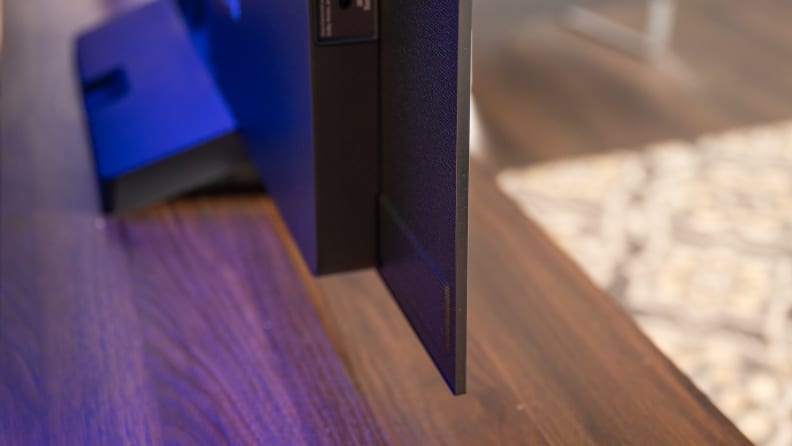 The C2, on the other hand, features a more console-friendly design. Each size in the series (other than the 42-inch model) features an elegant pedestal-style bracket that holds the C2's panel securely in place. (The 42-inch C2 offers a pair of legs in place of the fixed center stand.)
The lightweight composite fiber material of the C2 also makes it easy to move around the house, should you decide to move it. And while the G2 has to be thicker than most OLED TVs for its panel to rest against a wall, the C2 is free to be as thin as a smartphone at its narrowest point.
While the C2's ultra-thin panel looks quite nice on a wall, the G2 is a much better choice for wall mounting due to its overall design philosophy. But the C2 looks best on a table or media console and doesn't wobble as much, making its design much more accommodating.
Our choice : LG C2
Features and smart platform
Software and feature wise, the C2 and G2 are basically identical. Before we expand on this topic further, let's take a look at the long list of shared features.
Resolution: 4K (3840×2160)
Display Type: OLED
HDR support: Dolby Vision, HDR10, HLG
Dolby Atmos: Yes (native decoding)
eARC Support: Yes
Native refresh rate: 120Hz
HDMI: 4xHDMI 2.1
Color: DCI-P3 color space / 10-bit chroma resolution
Smart platform: webOS 22
Variable Refresh Rate (VRR): Yes
Auto Low Latency Mode (ALLM): Yes
Other Features: FreeSync Premium, G-Sync compatibility, Game Optimizer, Google Stadia, GeForce Now, Filmmaker Mode, Amazon Alexa, Google Assistant, Apple AirPlay 2, ASTC 3.0 tuner, hands-free voice control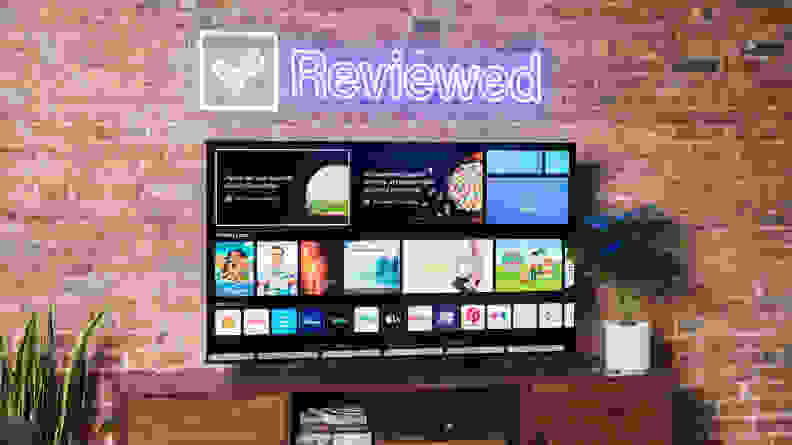 Both TVs come with the latest version of LG's webOS smart platform. From the dedicated webOS home screen, you can choose from a wide variety of streaming apps like Netflix, Disney+, Hulu, Prime Video, and HBO Max. There are also surplus apps available for download if you decide to make webOS your primary streaming hub.
The G2 and C2 are gaming powerhouses in equal measure. Each TV supports both Variable Refresh Rate (VRR) and Auto Low Latency Mode (ALLM) for smoother, low-latency gaming. Additionally, the four HDMI 2.1 ports on both TVs support 4K gaming at 120Hz with 48Gbps bandwidth.
Movie buffs and picture purists will appreciate that both TVs support HDR10 and Dolby Vision, a popular, proprietary version of HDR. Dolby Vision titles can be streamed on platforms such as Netflix and Apple TV, and Blu-rays are often mastered for Dolby Vision as well.
Although LG TVs no longer support DTS audio, the C2 and G2 can decode Dolby Atmos audio natively, and both can pass it via eARC to Dolby Atmos soundbars, either in the non-Dolby Atmos format. compressed or in compressed format (Dolby Digital Plus).
Whichever LG OLED you fall for, you'll be securing a state-of-the-art home entertainment TV.
Our choice : To draw
Performance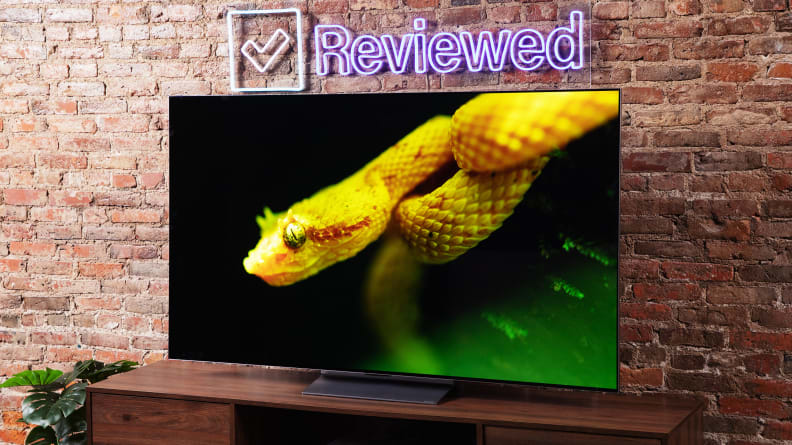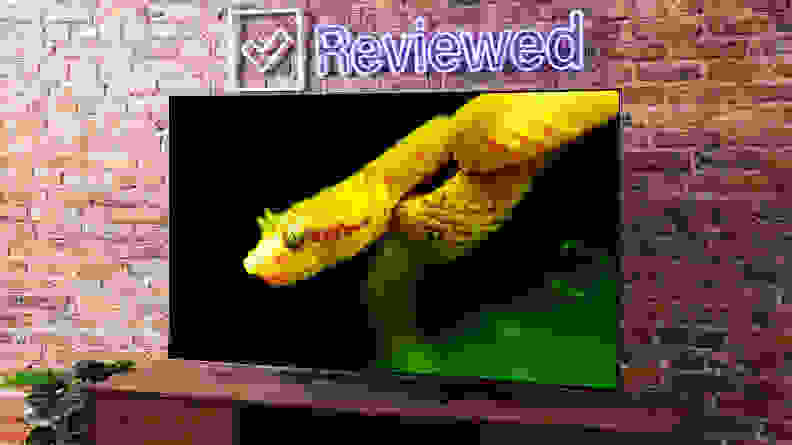 Contrast is the bread and butter of an OLED TV. Its self-illuminating pixels allow for perfect black levels, rich colors, and unparalleled viewing angles, among other benefits. The C2 and G2 are no exception; their infinite contrast is the fundamental element of their exceptional performance.
While both of these LG OLEDs are incredibly bright for their class, the G2 delivers a brighter and more colorful picture, as advertised. Looking at these TVs side-by-side, you might not notice a difference in overall full-screen brightness. Instead, you'll see the highlights of the G2, especially during HDR content. The added brightness goes a long way in improving the perceived depth of the image.
Side-by-side, eagle-eyed viewers might also notice – as I did – that the G2 offers a slightly more nuanced color palette due to its industry-leading HDR color gamut. It's quite subtle, but the G2 is better at expressing color gradients. In testing, I noted that the color change from green to yellow of a toucan's feathers was better represented on the G2 than the C2.
In the end, the G2 is undeniably the more efficient of the two, and its difference in image quality will be appreciated by experienced viewers in search of perfection. If you put aside their difference in brightness and color volume, the C2 and G2 offer similar performance on all types of content. Both TVs look amazing, but the G2 has a slight edge.
Our choice : LG G2
And the winner is…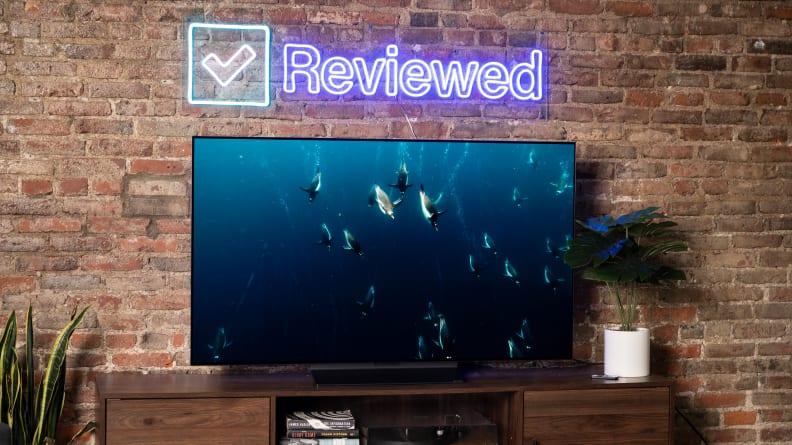 For most people, the LG C2 is the best choice. It offers the same feature set as the G2 across a wider selection of screen sizes, and while the G2 technically offers a better image, the difference in image quality doesn't quite justify the higher price.
If you plan on using a stand, the C2's case is even sturdier; I wouldn't choose the G2 over the C2 if I wasn't planning to wall mount my next TV. Of course, if you are looking for a TV to mount on your wall, the G2 is the best option on the market. Everything about it practically screams, "Put me on your wall," the loudest voice being its questionable stand design.
Most people, however, won't end up wall-mounting their next TV. They also probably wouldn't be able to tell the difference between the C2 and the G2 in their most accurate picture mode. And, for what it's worth, 48-inch and 42-inch TVs are far more popular than 97-inch TVs. For all these reasons, the C2 is the best choice for most buyers.
Buy the LG C2 on Amazon
Buy the LG G2 on Amazon
Review's product experts have all your shopping needs covered. Follow Avis on Facebook, TwitterInstagram, TikTok or Flipboard for the latest deals, product reviews and more.
Prices were accurate at the time this article was published, but may change over time.